Contact in Korea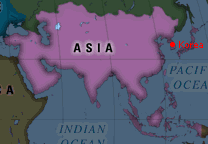 The Korean peninsula is located in the very East of Asia between North China and Japan. Its divided into the communist "Democratic Peoples Republic" in the North and the Southern democratic "Republik of Korea".

Tip

Anybody who wants to learn Korean should visit the Sogang University Homepage. They have a free and comprehensive Online learning program

which gives you the basics or destroys your will of learning this difficult Asian language.

Links

A good overview and travel informationcan is been provided by the Korea National Tourist Organization:
> KNTO

The official site of the Metroplitan Government, a good example for public information. Including a digital citymap, very good. The homepage of the Korean government isn't a bit less promising.
> Homepage Seoul


> Homepage Korea


Now its all over. 1 year is still too fast. From August 2000 to August 2001 I was living in South Korea. I studied at the Sogang University

, a private Jesuit-College. The university is located in the capital of Seoul which has about 12 million inhabitants (a lot for a countryboy like me). I was curious about Korea because all I knew about it was that it is divided like Germany has been, and that the Olympic Games have been there in 1988, just like the Soccer World Championships will be hold in 2002.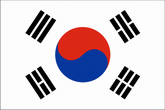 At university I visited the Graduate School of International Studies where I took the following courses:
> International Business,
> Korean Economy,
> Digital Economy,
> International Economic Analysis,
> International Negotiation and
> Corporate Finance.
Moreover I tried to learn the language, taking a course at the Seoul Citizen College and by using basic vocabulary in daily life. At least I learned to read it.
Everything here is so interesting and different from home, the university, the teaching methods, the people, the city, the food, the living...
That's the reason why I chose Asia as my exchange country, because I will make experiences which I will never forget my entire life and which open a new horizon, a new way to look at things.
During the winter break I travelled to the tropical Malaysia, Indonesia and Singapore, in the summer break I visited Cambodia, Vietnam and Thailand. This was another experience. I didnt knew before that Asia is so different in its parts.
In this section you can find two more areas, the diary and the photogalery. Even if the description to the photos are in German you can catch a glimpse of Korea by looking at them.
Moreover you can download here my presentation about the Korea stay I held at my university together with Marc and Feli. Its converted into Adobe PDF files, for which you need the Adobe Acrobat Reader. Most have it already, but in case you can get it for free by clicking on the button.